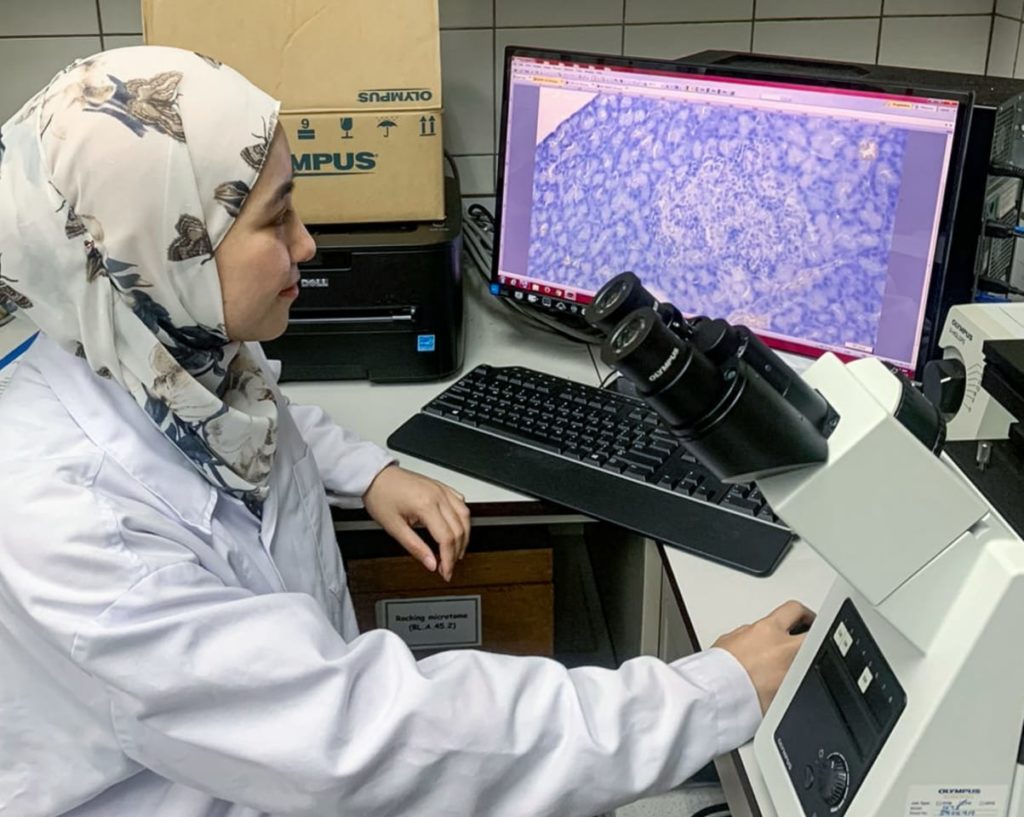 Nurul Ashifah, from Faculty of Science, has completed her Masters in Biotechnology by Research in 2021. Her research project focused on antihyperglycemic and wound healing effects of Anisophyllea disticha under the supervision of Dr. Hjh Norhayati Hj Ahmad.

"I have always been intrigued by the use of traditional plants as some are even believed to possess healing capabilities against serious diseases such as diabetes. As a researcher, it is very fascinating to be able take part in providing pharmacological validation to those medicinal claims."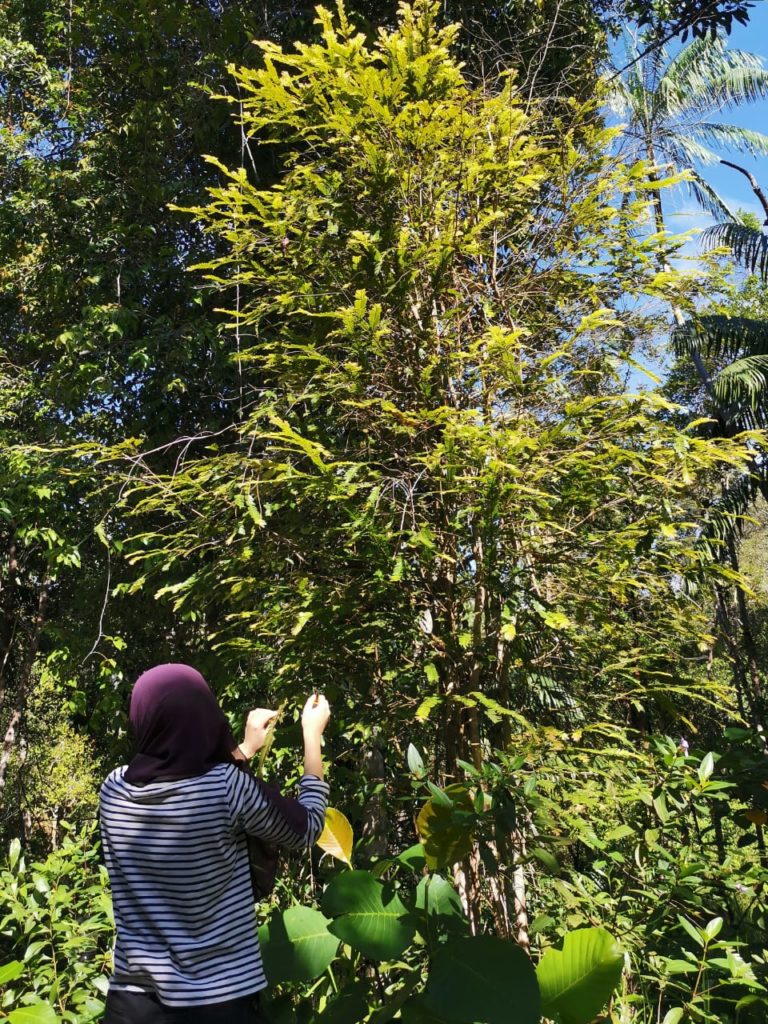 Her research aimed to document antihyperglycemic and wound healing activities of A. disticha leaves in an animal model. Her project findings indicate that treatment with A. disticha extract resulted in marked reduction of blood glucose concentration in alloxan-induced diabetic animal model, indicating its potent antihyperglycemic effects. The extract also demonstrated advanced wound healing activities in excision wound model.
>> Check out our post on Instagram: https://www.instagram.com/p/CaOJe1Zh34e/ <<