Norafiqah binti Yusof, from Faculty of Science, has completed her Masters in Biology by Research in 2021. Her research project focuses on discovering the antidiabetic potential of Ratnawali (Tinospora crispa) under the supervision of Dr. Hjh Norhayati Hj Ahmad.
"I have always been keen on research involving natural products as alternative therapeutics that can be used supplementarily with conventional medicine. Diabetes happens to be the third leading cause of deaths here in Brunei, making the research more relevant in line with the diversity of herbs we have in Brunei."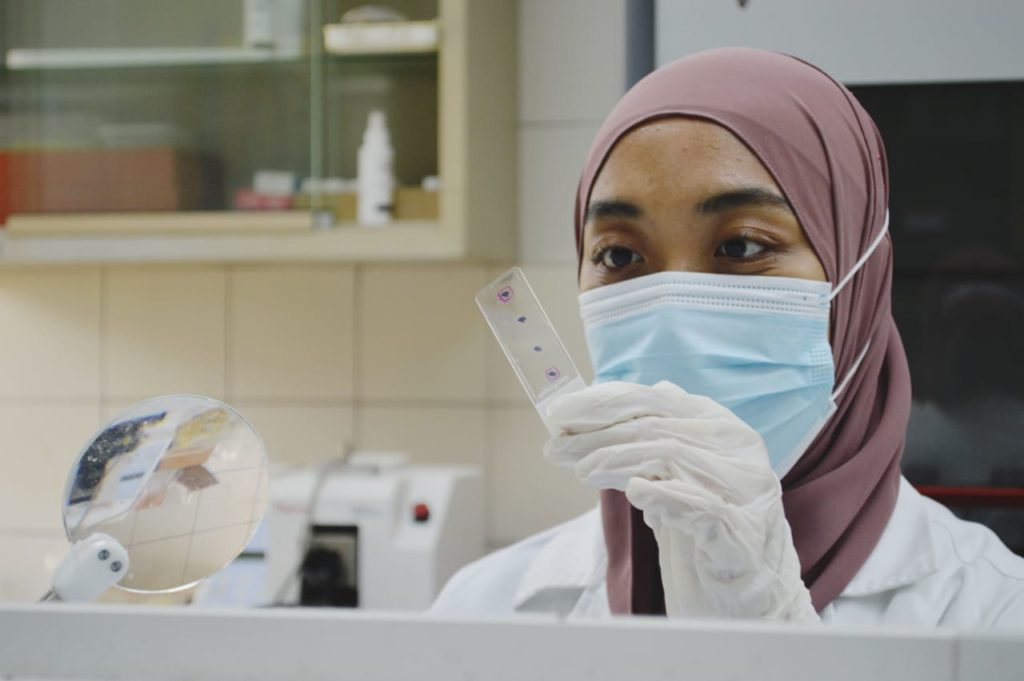 Her research aims to investigate and compare the antidiabetic potential of T. crispa stem and leaf and also examine whether the plant has protective and regenerative effect on alloxan-induced damaged pancreatic islets as in Type I diabetes.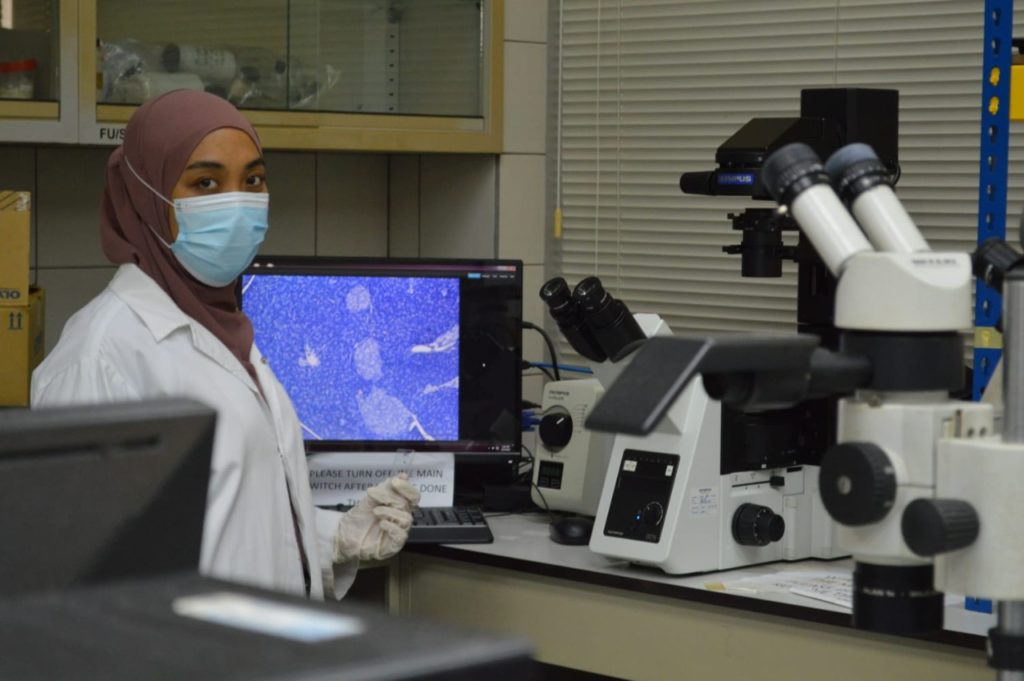 Her project findings show that T. crispa stem has a greater antidiabetic effect at higher doses whereas the leaf has a greater antidiabetic effect at lower doses. Both stem and leaf extracts demonstrated blood glucose lowering effect in which the leaf extract specifically has resulted in remarkable pancreatic islet expansion in diabetic animal model. T. crispa, thus, can potentially be a suitable alternative to synthetic diabetic medication provided more research and clinical trials are made in the future.
>> Check out our post on Instagram: https://www.instagram.com/p/CbZAibPhPnr/<<