The UBD Herbal Research Group will be holding its 5th Herbal Research Webinar Series 2022 online via ZOOM!
Title: Sea Weeds or Sea Wonders: Anti-inflammatory Activity of Fucoidan Extracts – Lessons from In Vitro, In Vivo and Human Clinical Studies
Presenter: Assoc. Prof. Rajaraman Eri
Date: 8th June 2022 (Wednesday)
Time: 2pm – 3pm
Who should attend?
· Researchers in the area of Herbal Researches
· Pharmacy Students
· Undergraduate Students
· Postgraduates in the area of Herbal Researches.
To register, please scan the QR code on the poster or follow the link below:
https://forms.gle/vPjDtK5Ccx47S8666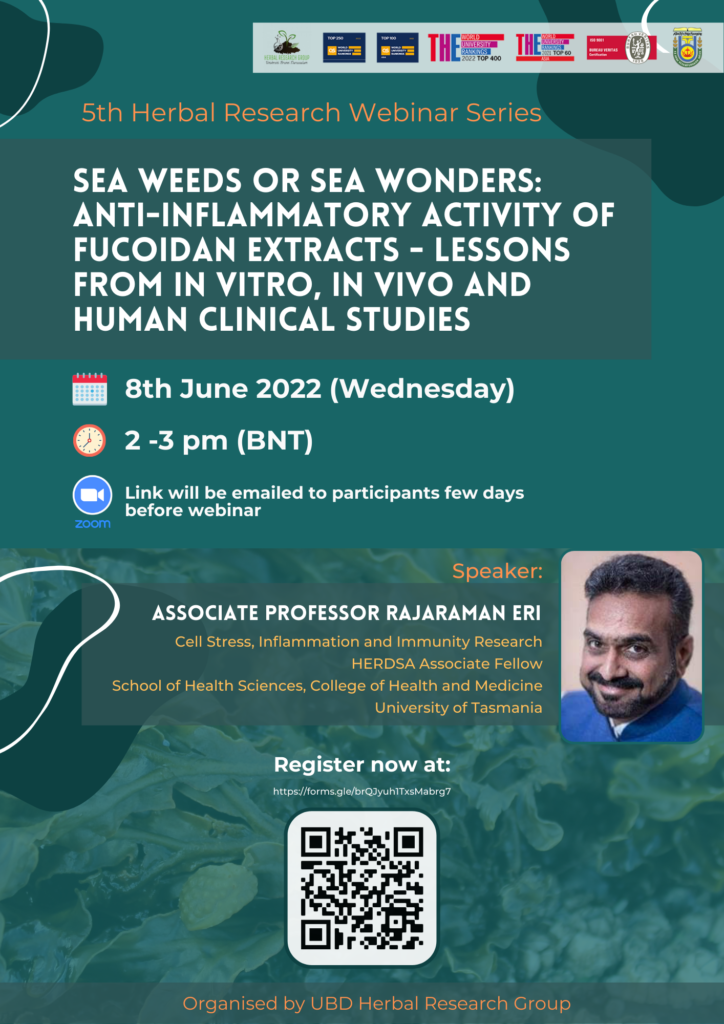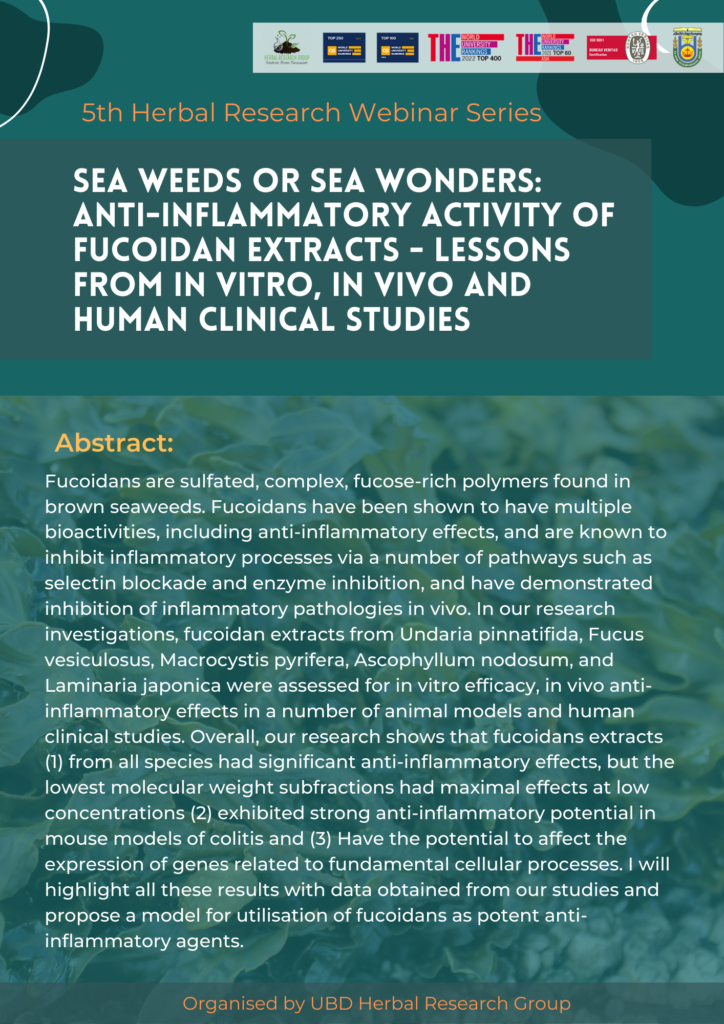 We hope to see you then!