The Herbal Research Group of Universiti Brunei Darussalam (UBD) hosted their 4th Herbal Research Webinar Series 2023, on 16th August 2023, online via Zoom. The guest speaker for the event was Associate Professor Dr. Juriyati Jalil from Universiti Kebangsaan Malaysia (UKM), who is also the coordinator for the Pharmaceutical Chemistry Discipline, Centre for Drug and Herbal Development, Faculty of Pharmacy, UKM. The event was attended by 55 participants including staff, students, and alumni from various faculties and departments of UBD, UKM, Institute of Brunei Technical Education (IBTE) Agro-Technology and Applied Sciences, Ministry of Health, Unikl RCMP (Ipoh, Malaysia), Universiti Pertahanan Nasional Malaysia (UPNM), Universiti Sultan Zainal Abidin (UniSZA), International Islamic University Malaysia (IIUM), Universiti Putra Malaysia (UPM), and Institute of Chemistry, University of Sargodha (Pakistan).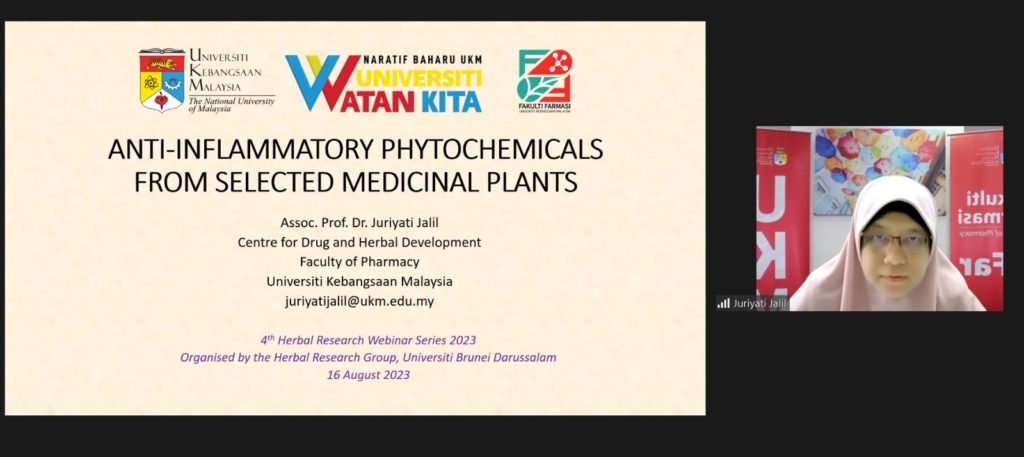 To commence the webinar, Professor Juriyati gave an introduction on inflammation and the factors contributing to inflammatory responses. She then proceeded to share about the various inflammatory mediators that her research group focused on to determine the anti-inflammatory effects of medicinal plants. She further elaborated on the techniques and procedures that her team has employed to carry out the bioassays as well as the extraction processes involved in isolating bioactive compounds from medicinal plants. Subsequently, Professor Juriyati concluded by sharing their findings on the anti-inflammatory potencies of the medicinal plants they have investigated on and their isolated phytochemicals, including results from structure-activity analysis of the bioactive compounds.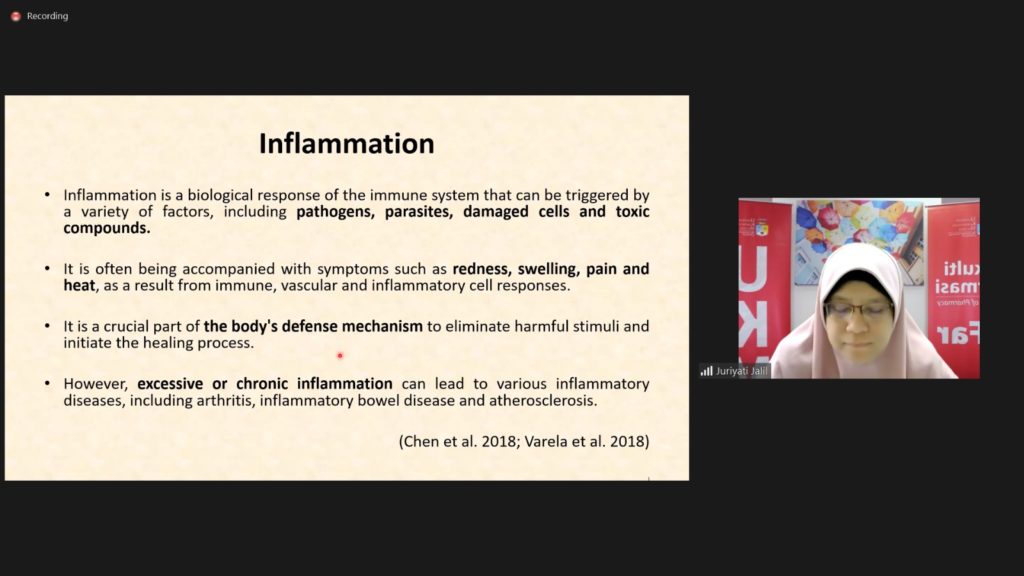 To mark the end of the webinar, a virtual group photo was taken with the participants followed by an interactive questions and answers session, where challenges and ideas pertaining to the study were discussed by the speaker, organisers and participants.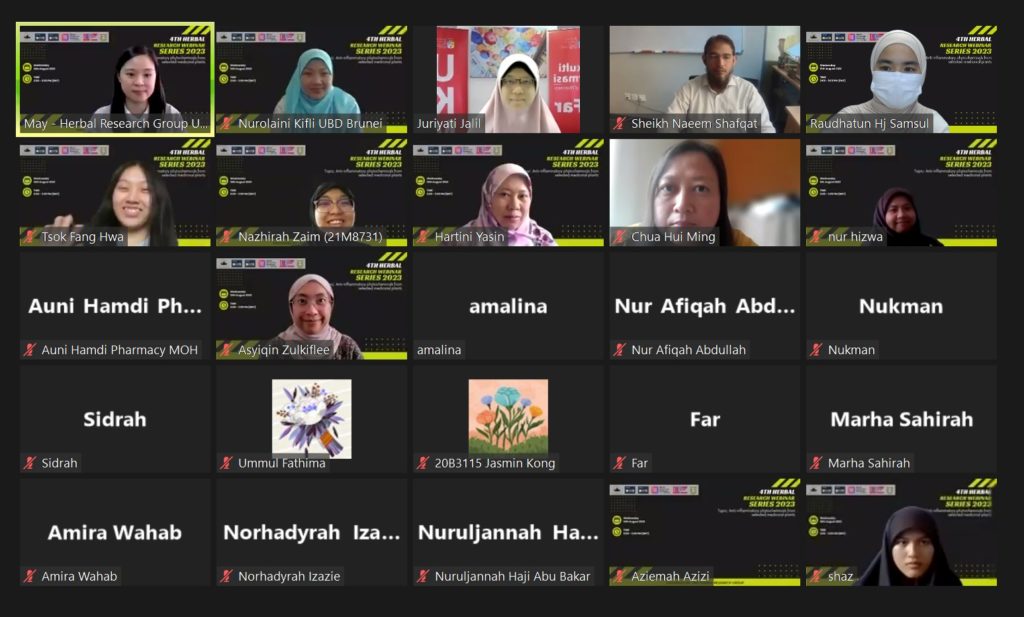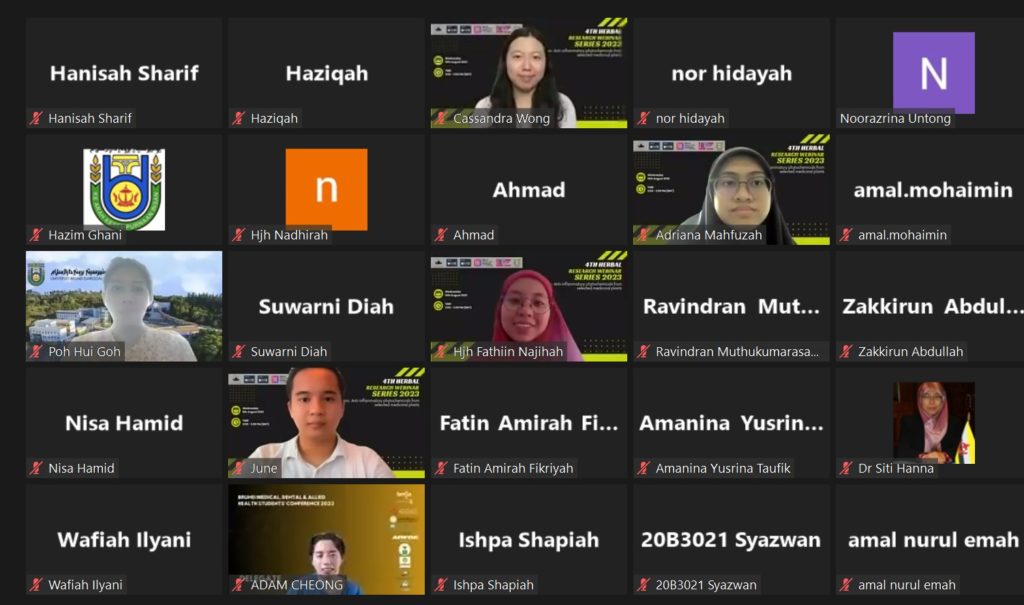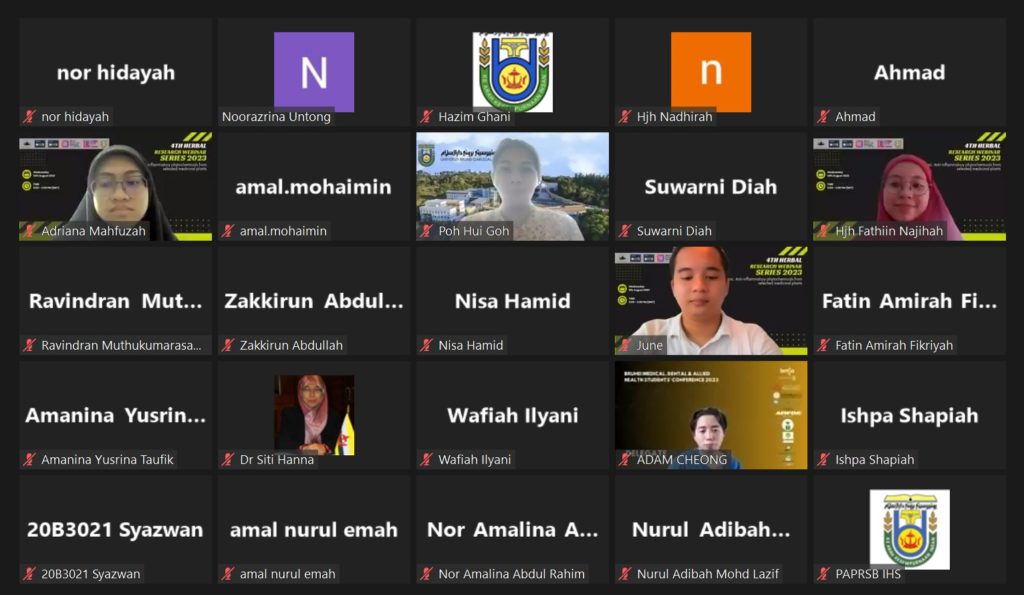 We would like to apologize in advance as there is no video recording available for this event.