Project Title: "The in vitro and in vivo Effect of Local Standardized Morus alba L. Extract (Daun Penawar Teratau or Krakatau) as Potential Adjunct for Kidney Stones"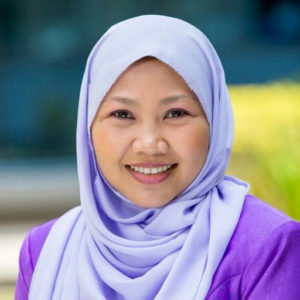 Grant Holder: Dk Hjh Dr Nurolaini Pg Hj Muhd Kifli
Grant Reference No. : UBD/RSCH/1.6/FICBF(b)/2021/018
Approved on 1 January 2022 – 31 December 2023
Total Grant = $48,000.00
Morus alba L. has been used as a traditional medicine in anti-inflammatory, anti-cancer, and expectorants.
Their anti-cancer properties have been previously investigated in several cancer cell types. We have examined M. alba leaves' ability and root bark extracts to suppress migration and proliferation of leukaemia cancer cells. The would-healing assay results suggested that both M. alba extracts suppressed migration in a concentration-dependent manner, with M. alba root bark showing more potent effects than leaves' extract. Cell viability assessment via MTT assay showed that M. alba root bark extract significantly decreased leukaemia cells' viability. However, no effect was observed with M. alba leaves extract-treated cells. Investigation using apoptosis antibody array suggested that M. alba root bark extract may induce apoptosis through a caspase-dependent manner, with proteins like Bax, Bad and caspase 3 found to be up-regulated.
We have also investigated the ability of leaves and root bark extract in neuroblastoma cells. The wound-healing assay has shown that neuroblastoma cells were not affected by both M. alba leaves and root bark extract. However, MTT assessment has suggested that M. alba root bark extract does suppress viability in a concentration-dependent manner, however, no significant reduction in viability was observed when treated with leaves extract. With these results, we have performed both quantitative and qualitative assays to determine the phytochemical compounds that may have resulted in the inhibitory effect on both leaukemia and neuroblastoma cells. Morusin, a flavonoid that can be found in M. alba root bark has been highly investigated in terms of its anti-cancer properties. From our results, we have observed that morusin is present in our locally obtained M. alba root bark and may be the cause of the anti-proliferation that we have observed. Further studies will be made to uncover the mechanism behind the reduction of cell viability and to confirm the occurrence of apoptosis.
Below are students who are working under this project: